We are the leaders in office moving services in Nairobi Kenya who acknowledge that our customers are the lifeline of our corporate relocation company. Whether you are moving your business or switching offices, Rhino Prompt Movers Kenya has what it takes to get the moving done smoothly while cutting down on inconvenience. That's why you can trust our reliable moving staff to handle all aspects of your business or office move while allowing you to focus on other aspects of your business.
Rhino Prompt Movers Kenya has a track record of professionalism, experience, duty of care, and the financial capacity to handle any office move big or small.
We believe in business continuity thus we carefully plan to ensure that your operations continue as we execute the moving exercise. This is because your business is important to us and we understand that we are in a mutually beneficial business relationship.
We allocate a relocation Supervisor who plans and executes the entire moving assignment. We have immense capacity to execute your office move whether big or small.
This is because we have an adequate pool of well-trained and motivated employees who are ready to take on any moving assignment. We understand that planning is Key and that is why we insist on an office visit/Site visit to do a survey and establish the size of the moving truck required, the labor and materials required to undertake the move in a timely, efficient, and cost-effective manner.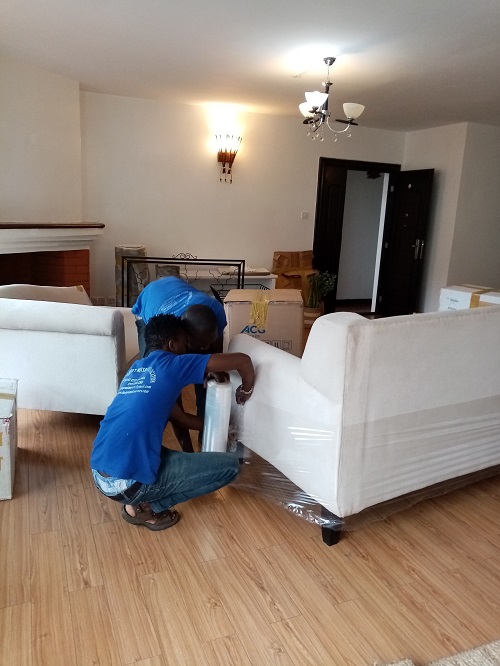 The process of office moving includes:
Conduct a site/Office visit
Issue a moving Quotation
 Providing experienced and qualified labor for the moving exercise.
Ensuring that every move has a move Manager to supervise the move and also lies with the client to ensure all their expectations have been met.
Ensuring you schedule a moving truck for the moving day while ensuring it's in good mechanical condition and well cleaned.
Determine and purchase quality packing materials required for the moving exercise.
Dismounting office furniture and other fixtures
Packing of electronic equipment such as computers, printers, scanners among others.
 Mounting and assembling all fixtures, furniture, and office equipment according to client specifications
Doing all installations in a timely and efficient manner.
Asking for feedback from clients to ensure that their expectations have been met.
We start with a deep understanding of your operational and personal needs. It goes far beyond trucks, boxes, and corrugated paper. It's foresight, insight, trust, integrity, peace of mind, and the instinct that comes with years of experience in the business. We pride ourselves on delivering individualized relocation solutions that meet the diverse and ever-changing needs of corporate clients that we serve.
We also offer house moving services, cleaning and pest control services, packing services, storage solutions and international relocation.